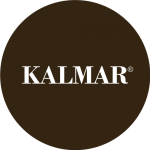 Website Kalmar Lighting
Since our founding in 1881, Kalmar has been producing custom-made lighting fixtures for projects of distinction around the world, collaborating with leading architects and designers.
We pride ourselves on our engineering & product development work, ensuring that even the most challenging vision can be successfully delivered. Thanks to our technical expertise and project management experience we have been entrusted with challenging projects in the marine, hospitality, commercial and private sectors.
Specifically, our marine engineering expertise has made Kalmar the leading supplier of large structural lighting features to the cruise industry.
Monteur/In (w/m/d) für Montageeinsätze in der EU
Wir suchen Monteure/Monteurinnen für anspruchsvolle Montagen von dekorativen, sonderangefertigten Leuchten Konstruktionen (vorrangig in Deutschland/Frankreich/Italien).
Sie sind durch Ihr umfangreiches Know-how, hohe handwerkliche Kompetenzen und viel Erfahrungswissen in der Lage, sehr große und komplexe Beleuchtungsobjekte und Lichtlösungen zu montieren und zu warten?
Sie können diese Arbeiten selbstverantwortlich durchführen und Kollegen und Kolleginnen bei der Umsetzung federführend unterstützen?
Dann suchen wir genau SIE!   
Ihre Stärken
Fundierte technische und/oder handwerkliche Ausbildung
Hohes Fachwissen und handwerkliches Geschick
Nachweisbare Montageerfahrungen (idealerweise in der Leuchten Branche)
Fließende Englischkenntnisse, weitere Fremdsprachen von Vorteil (Italienisch, Französisch)
Hohe Kompetenzen im Bauwesen und im Lesen technischer Zeichnungen
Elektrotechnische Kenntnisse von Vorteil
Hohe Lösungskompetenz und selbständige Arbeitsweise
Engagiert, sorgfältig, belastbar und teamfähig
Führerschein B von Vorteil
Was wir Ihnen bieten
Ein spannendes und abwechslungsreiches Aufgabengebiet
Eine eigenverantwortliche Tätigkeit, auf die Sie stolz sein können
Ein offenes, kollegiales und international agierendes Team
Wir sind in Bezug auf Alter und Nationalitäten bunt gemischt – eine unserer Stärken
Bruttoentgelt lt. Kollektivvertrag für Metallgewerbe mindestens EUR 32.000,- pro Jahr –  zuzüglich Diäten –  mit Bereitschaft zur marktkonformen Überzahlung je nach Qualifikation und Erfahrung.
                                       We are awesome – be part of it!
Wenn Sie an dieser attraktiven Position in einem renommierten Unternehmen interessiert sind übermitteln Sie uns bitte Ihre vollständigen Bewerbungsunterlagen mit Angabe der Referenz "Montagen" per E-Mail an career@kalmarlighting.com.
Wir freuen uns auf Ihre Bewerbung!