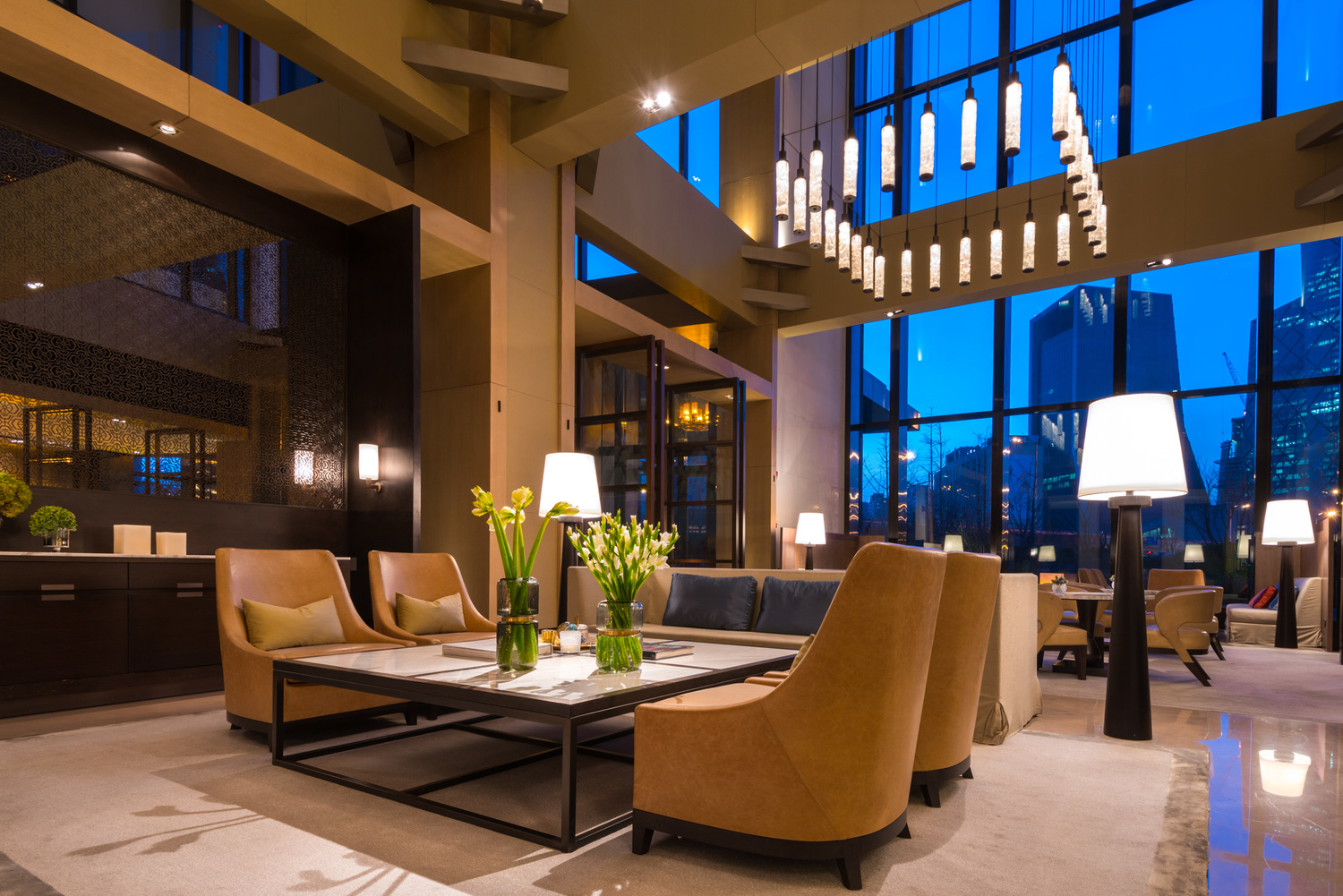 Custom Lighting to Public Areas, Rosewood Beijing
Client: Rosewood Beijing
Interior Designer: BAR STUDIO
Year: 2015
Located in the prestigious Chaoyang district, this Beijing 5-star hotel delivers a unique blend of modern sophistication and comfort. Rosewood Beijing lies in the heart of Beijing's Central Business district (directly across from the iconic CCTV Tower), surrounded by urban skyscrapers, high-end shopping and world-class performances. Kalmar are proud to present their contribution to this remarkable hotel project in collaboration with BAR STUDIO – the complete design development, manufacture and installation of all public area decorative light fittings.
LOBBY LOUNGE & BISTRO B LOUNGE BAR  
Built around the grand entrance and the atrium of the hotel, guests will feel an exquisite sense of arrival at the Lounge.
The main feature lighting fixture consists of an array of hand blown crystal tubes. Several wooden floor and table lamps and wall lights with fabric shades, contribute to the welcoming atmosphere.
BISTRO B
Bistrot B is one of Rosewood Beijing's most innovative dining venues, serving French and Asian classic dishes in a contemporary bistro style.
Warm shining pendants, combining colored glass and fabric shades, are Kalmar's input for this culinary venue.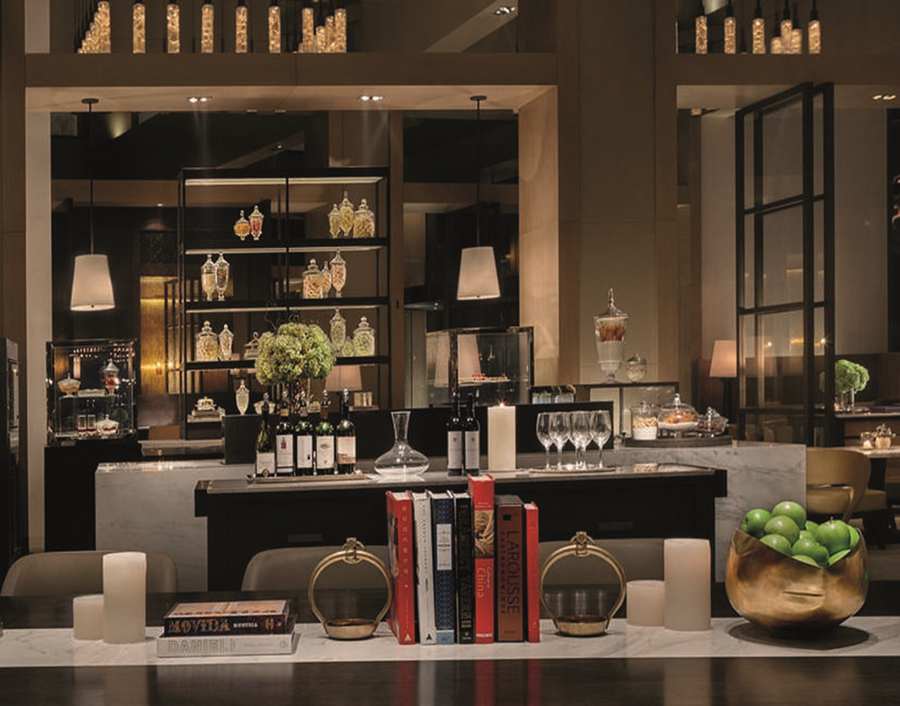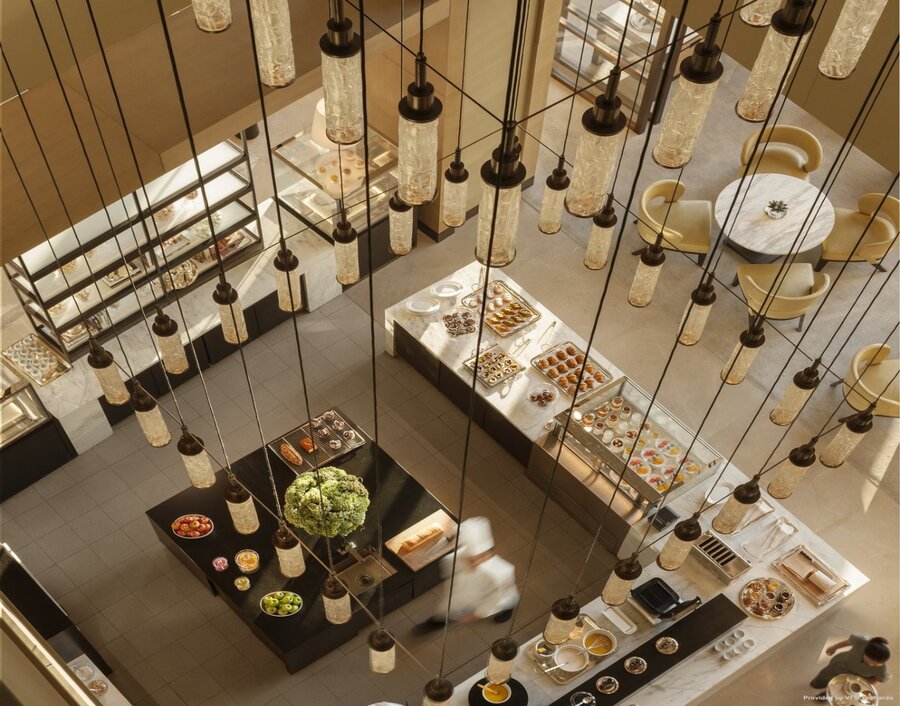 RED BOWL
Hot pot connoisseurs will find RED BOWL riveting. This one-of-a-kind restaurant with a menu celebrating Chinese hot pot offers the freshest meats, seafood, and vegetables cooked at the table along with a vast assortment of draft beers, wine and sake.
With gold and green Bamboo decorated glass shades in traditional Chinese color and shape, single pendants are arranged in groups and sometimes covered with reed are Kalmar's tribute to these traditions.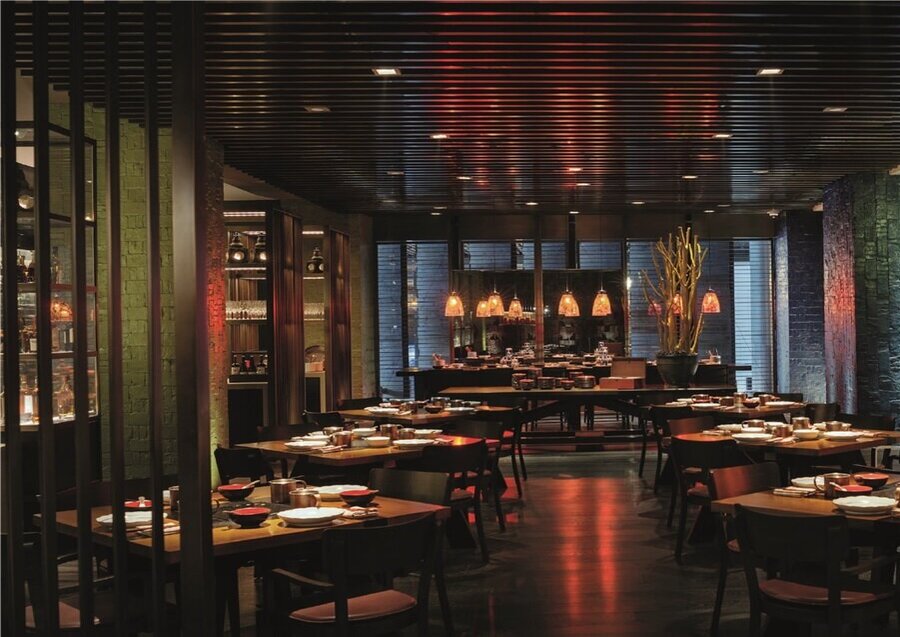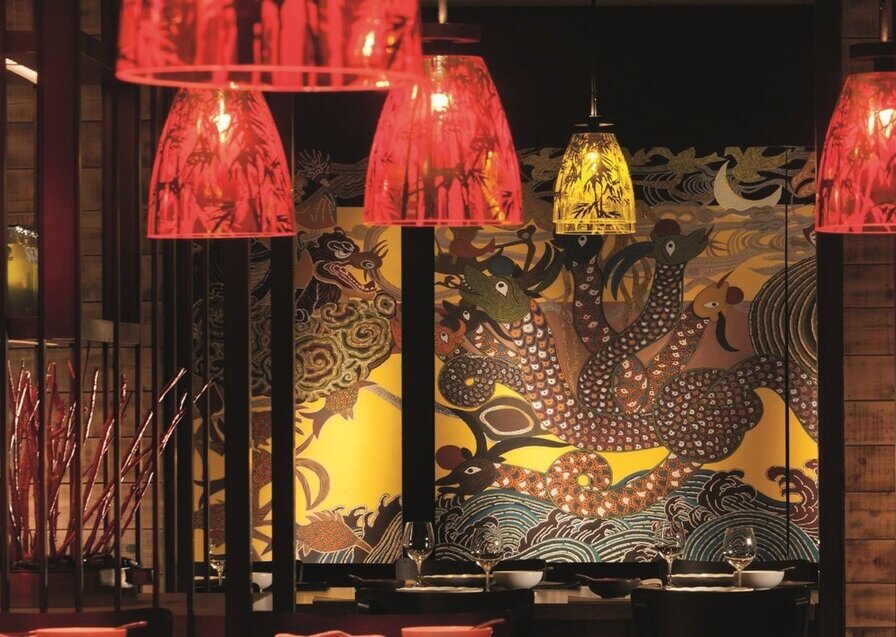 COUNTRY KITCHEN
For an exquisite taste of Beijing, Country Kitchen presents an array of Northern Chinese specialties. With an open show kitchen and a wood-roasting oven, chefs demonstrate their culinary art with dishes such as handpulled Chinese noodles, Beijing duck and a variety of dumplings.
Kalmar's contributions are several antique bronze pendants with fine "basketwork" in diverse shapes. Show Kitchen and Show Lighting in harmony and contrast like spices and ingredients.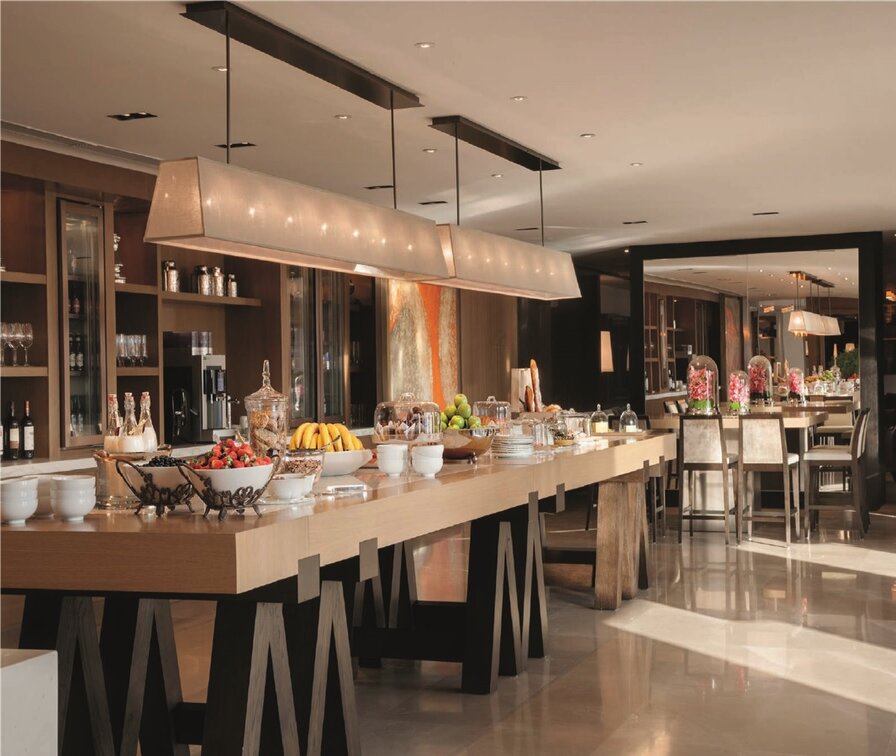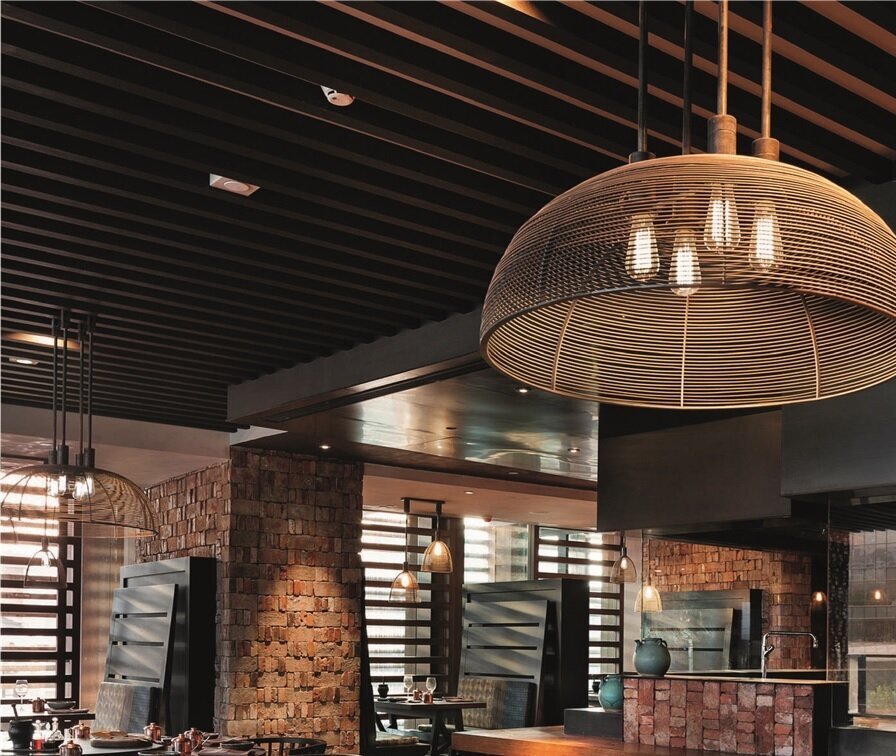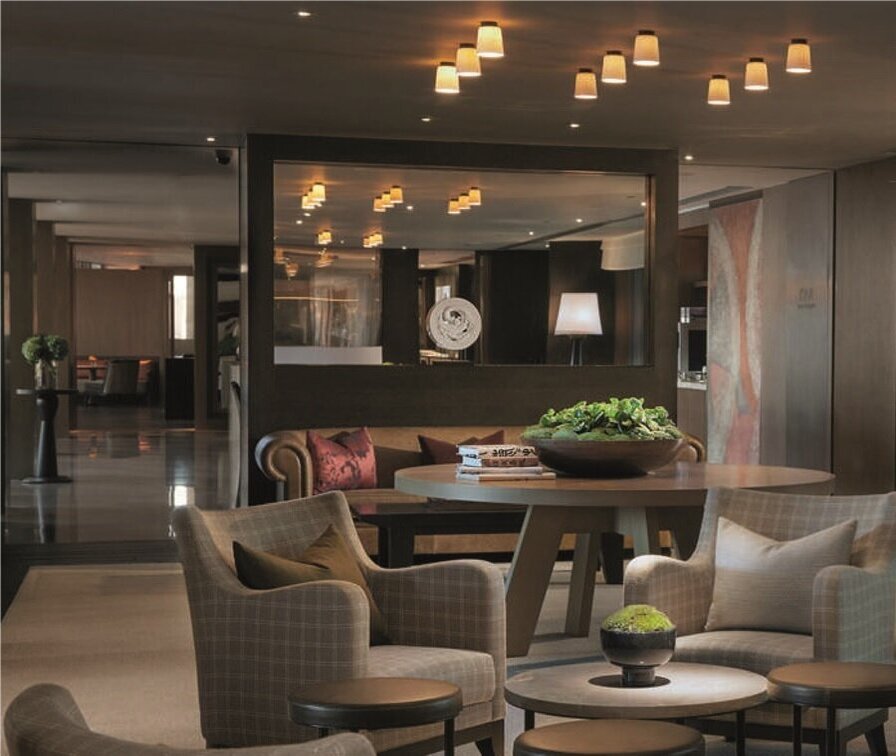 MANOR CLUB
At Rosewood Beijing, guests discover exclusive elegance at the Manor Club. BAR STUDIO designed this executive lounge in a sophisticated, residential style. Manor Club, elegantly fitted out in contemporary hues and the finest materials, offers a tranquil atmosphere for guests seeking a private urban refuge.
Porcelain lights with the Rosewood Beijing signet, restrained gold shimmering pendants above tables and massive timber floor lamps are our way of saying: Yes, we can. Since 1881.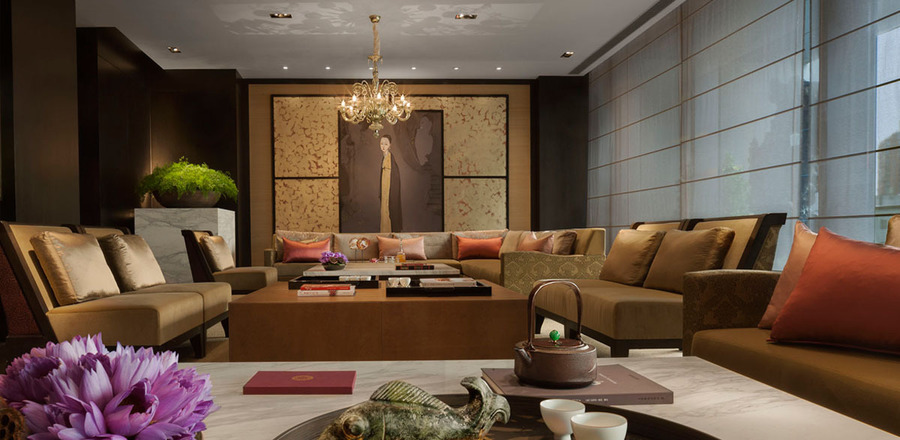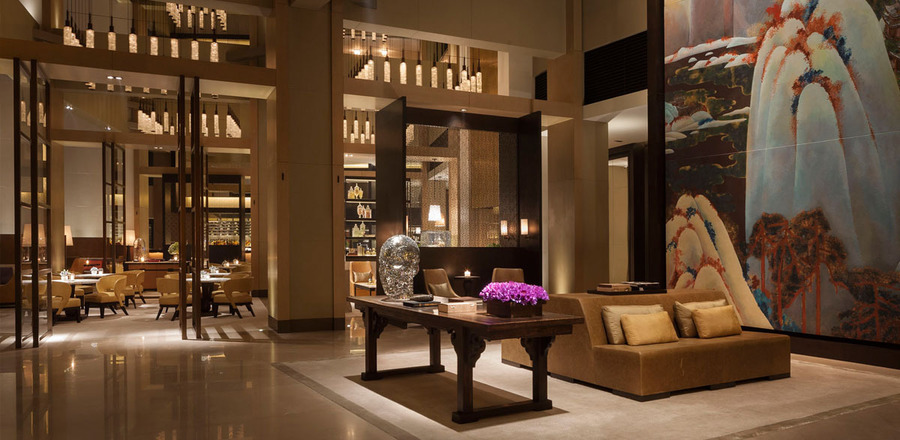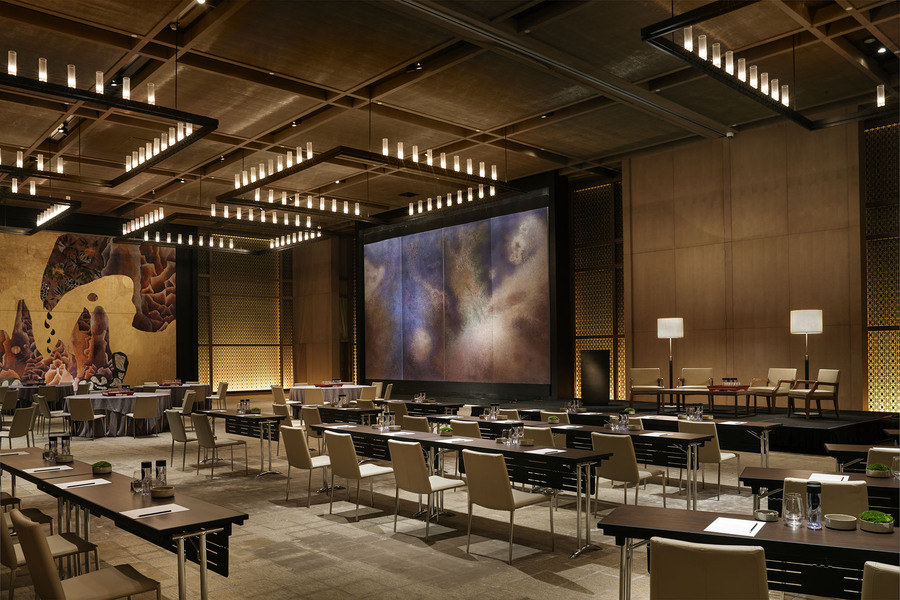 About J.T. Kalmar GmbH
Under the stewardship of 5 generations, Kalmar is a family business producing luxury luminaires and bespoke lighting solutions for projects of distinction since 1881.
Decades of know-how, technical expertise, and close collaboration with leading architects and designers has made Kalmar a trusted partner supplying marine, hospitality, commercial & residential projects all over the world.
Contact
Geoff Van Wijk
Director of Marketing & Sales
marketing@kalmarlighting.com