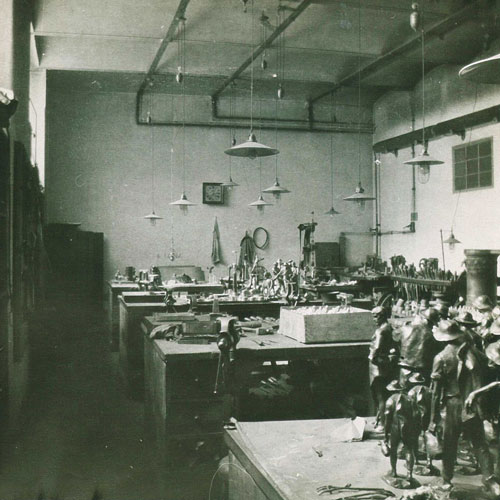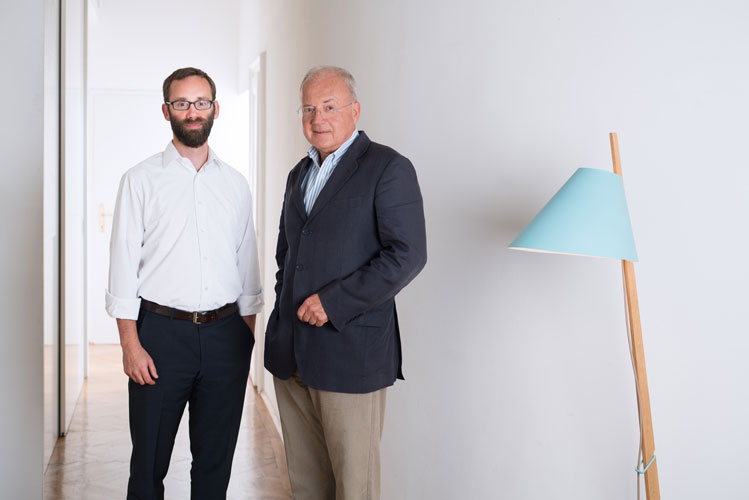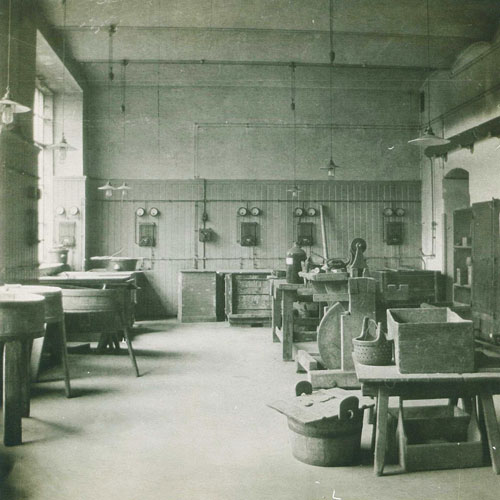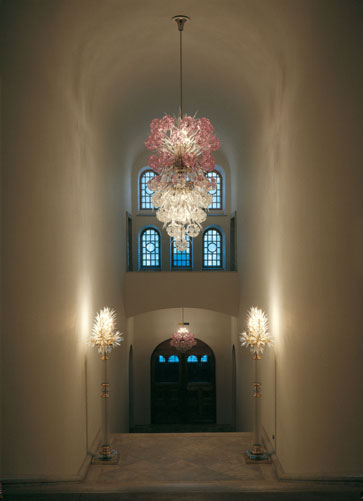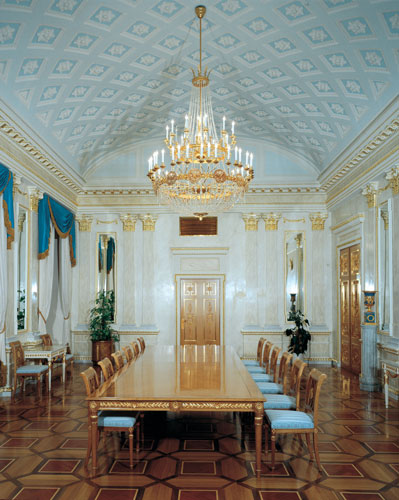 Stewards of Timeless Design, Since 1881
Over five generations of craftsmanship
Founded in Vienna by Julius August Kalmar in 1881, Kalmar first specialized in the production of handcrafted objects of cast bronze. The company soon established the practice of closely collaborating with prominent architects to create chandeliers and other cast bronze objects in Austria, Europe and the United States. Before long it was presenting custom-made wares at international exhibitions and recognized around the world as a premium foundry.
closed line
THE EARLY YEARS
After the turn of the century, Julius Theodor Kalmar, son of the original founder, studied under the renowned Austrian architect and designer Josef Hoffmann at the Vienna School of Applied Arts and at the Birmingham School of Art and Design. Inspired by Hoffmann and the arts and crafts movement of the era, Julius pushed the company in a new direction, away from the eclectic style of the late 19th century, and in 1925, Kalmar designs began selling in Haus & Garten, an avant-garde shop for home furnishings founded by renowned architects Josef Frank and Oskar Wlach. The shop was to become a main venue of modern Austrian interior and lighting design and a trademark in the promotion of Viennese design abroad.
JULIUS THEODOR KALMAR & THE AUSTRIAN WERKBUND
By 1931, Kalmar focused solely on designing and manufacturing high quality fixtures in cooperation with the architects of the Austrian Werkbund, an association of artists, craftsmen, architects and manufacturers founded in 1912. Their purpose was the promotion of a high regard for material, form and function in the handcrafted, as well as industrial production of fine art and applied arts. They sought modernity by combining classical tradition and contemporary innovation. Recognized as a typically Viennese style by the 1930's, this "moderate modernity" demonstrated the optimal usage of material, meticulous detail, employed to maximum effect.
The name Kalmar became associated with high quality modern design and J.T. Kalmar took his place as a pre-eminent mid-century product designer. The company flourished, producing light fittings for prominent Austrian architects and designers including Josef Frank and Oskar Wlach, as well as Oskar Strnad, Clemens Holzmeister, Oswald Haerdtl, Ernst Plischke, and others.
KALMAR TODAY
In the 1960s, Rudolf Calice, husband of Lea Calice-Kalmar and successor to J.T. Kalmar, worked closely with the Austrian sculptor Karl Gruber creating scores of distinguished decorative glass elements. These later became known as Kalmar's ice-glass period and increased demand for the company's products exponentially. In the 1990s, fourth-generation owner Thomas Calice ceased production of stock inventory, returning Kalmar to its bespoke roots, developing and producing designs for architects and designers. In 2009, Thomas's son August Calice launched Kalmar Werkstätten. The new brand produces fixtures based on drawings found in the Kalmar archives, redesigned to become timeless classics in their own right, and produced with the same aesthetic and attention to detail as the originals.
Today, Kalmar continues to grow and build on its rich history in producing bespoke lighting fixtures. Kalmar Project designs, develops and delivers custom decorative lighting, chandeliers and architectural lighting features to some of the world's most prominent commercial, hospitality and marine projects. Thanks to our engineering expertise, we have the honor of being recognized as the leading supplier to the cruise industry, having supplied over 80 cruise ships with a wide variety of feature lighting.
Kalmar Werkstätten, is recognized as a manufacturer of high quality modern luminaires, stocked by some of the world's leading luxury furniture resellers, and echoing the foundations of our design history and manufacturing ethos.
Above all else, we are driven by a dedication to excellence in service, be it for the supply of a single piece from a catalogue, or the development and installation of multi-level bespoke feature piece. Contact us to find out more about our products and our dedication to customer service.