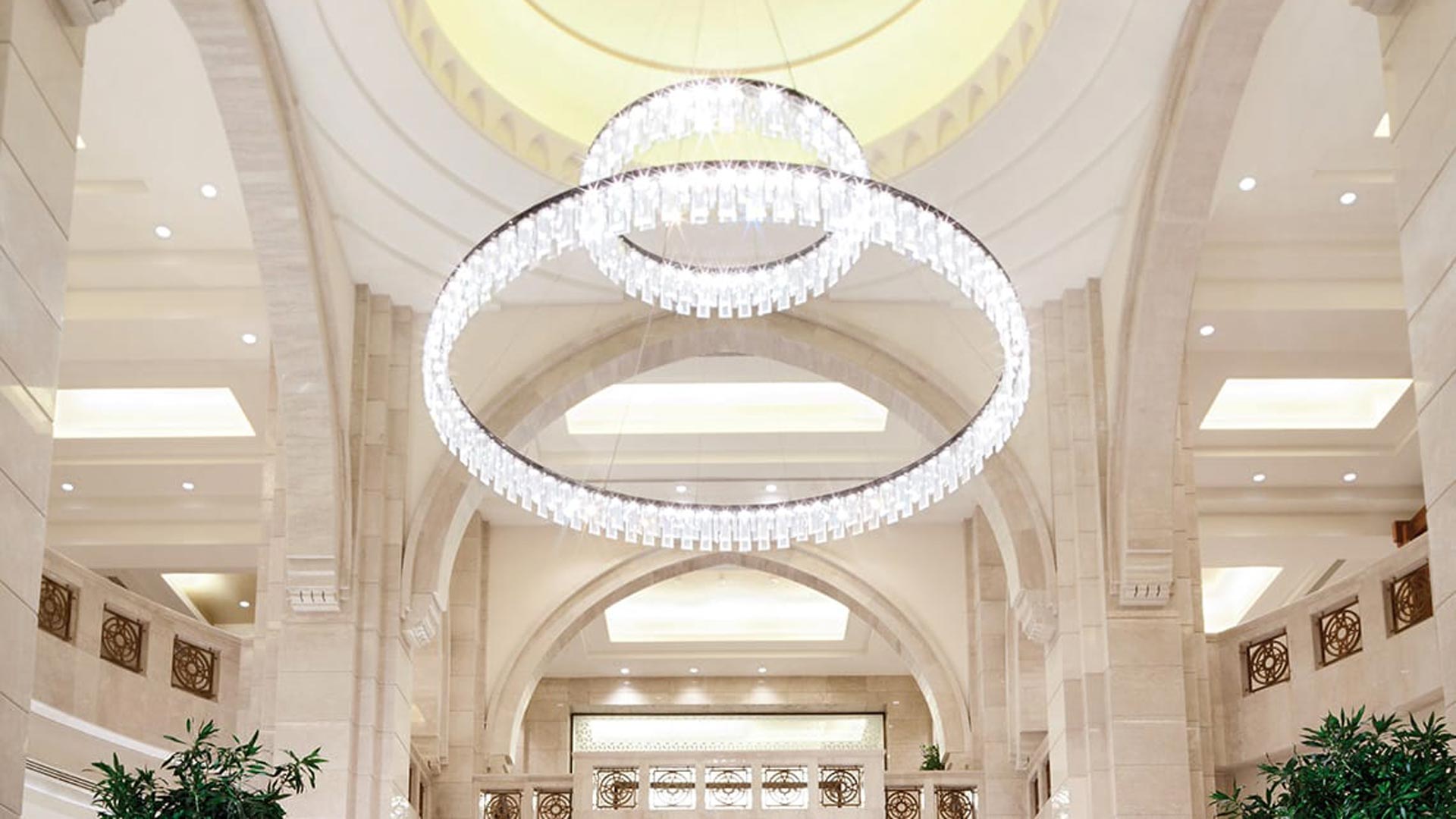 Fairmont Makkah Clock Royal Tower
Located adjacent to the Masjid al Haram, Makkah Clock Royal Tower, this Fairmont Hotel boasts a prime location as the closest hotel to Kaaba and yet the best for Umrah and Hajjd. Standing as one of the world's tallest buldings with 76 floors, Makkah Clock Royal Tower, the focal point of the Abraj Al Bait Complex and part of the Kindg Abdul Aziz Endowment Project, is the iconic symbol of hospitality in the Holy City.
Among its outstanding features is a 40 meter Royal Clock, visible from 17 kilometres away, which will announce daily prayers to the Muslim world. The construction of this complex of Towers carried on for several years and Kalmar was involved in the supply of light fittings for Towers A, F, H and K.
Tower H became the Fairmont Hotel with more than 1000 Executive and Royal Rooms, suites and apartments, penthouse, executive and VIP lounges, main reception, function rooms and a ball room of which the majority of light fittings were delivered by Kalmar.