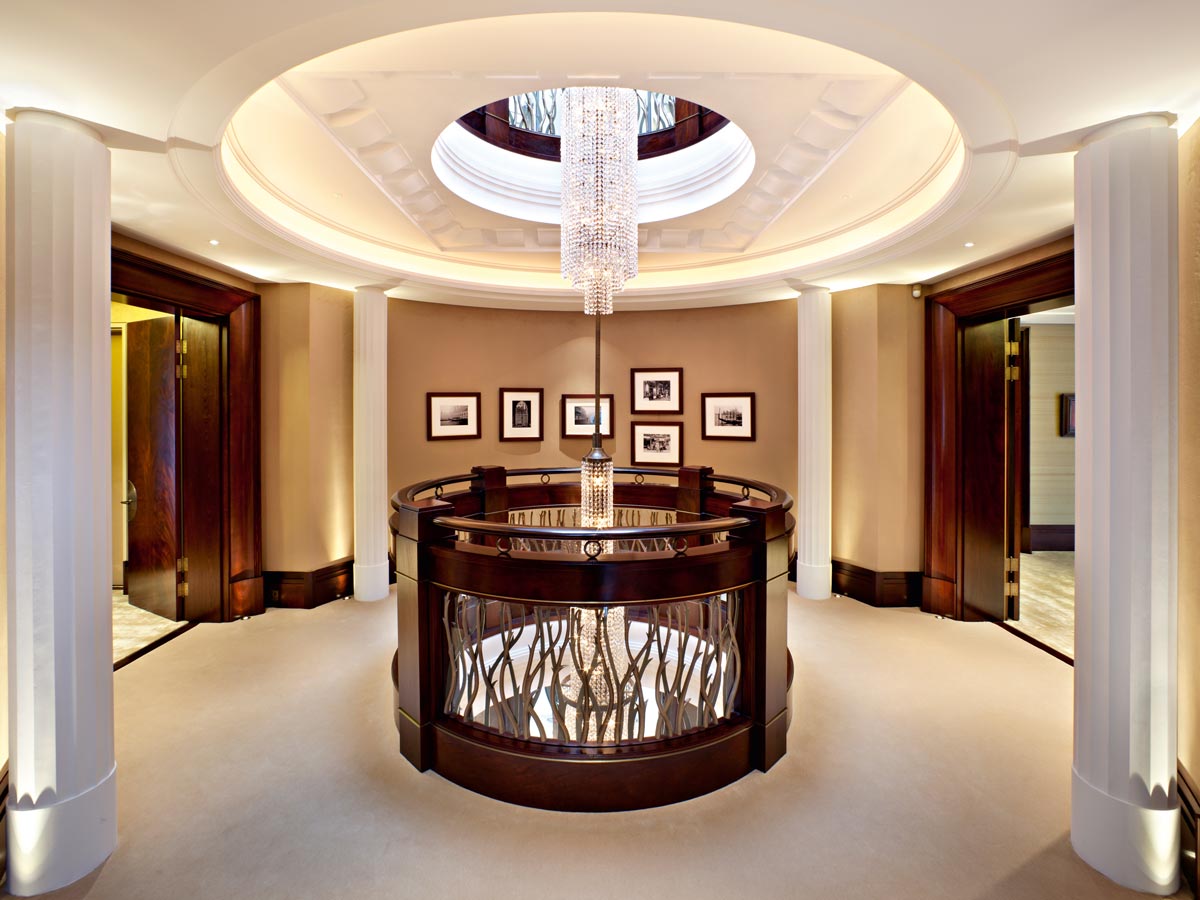 New York, United States of America
Keech Green Architectural Interiors Ltd. designed private residences and a yachts for Russian, English and New York clients. This project was commissioned for an owner of a mansion in London and a penthouse in New York.
Kalmar developed the concept designs and delivered a grand glass arm chandelier and wall lights for the living room, chandelier and wall lights for the dressing rooms, a multi storey staircase chandelier suspended from a skylight and matching 3 tiered crystal chandeliers for another living room.