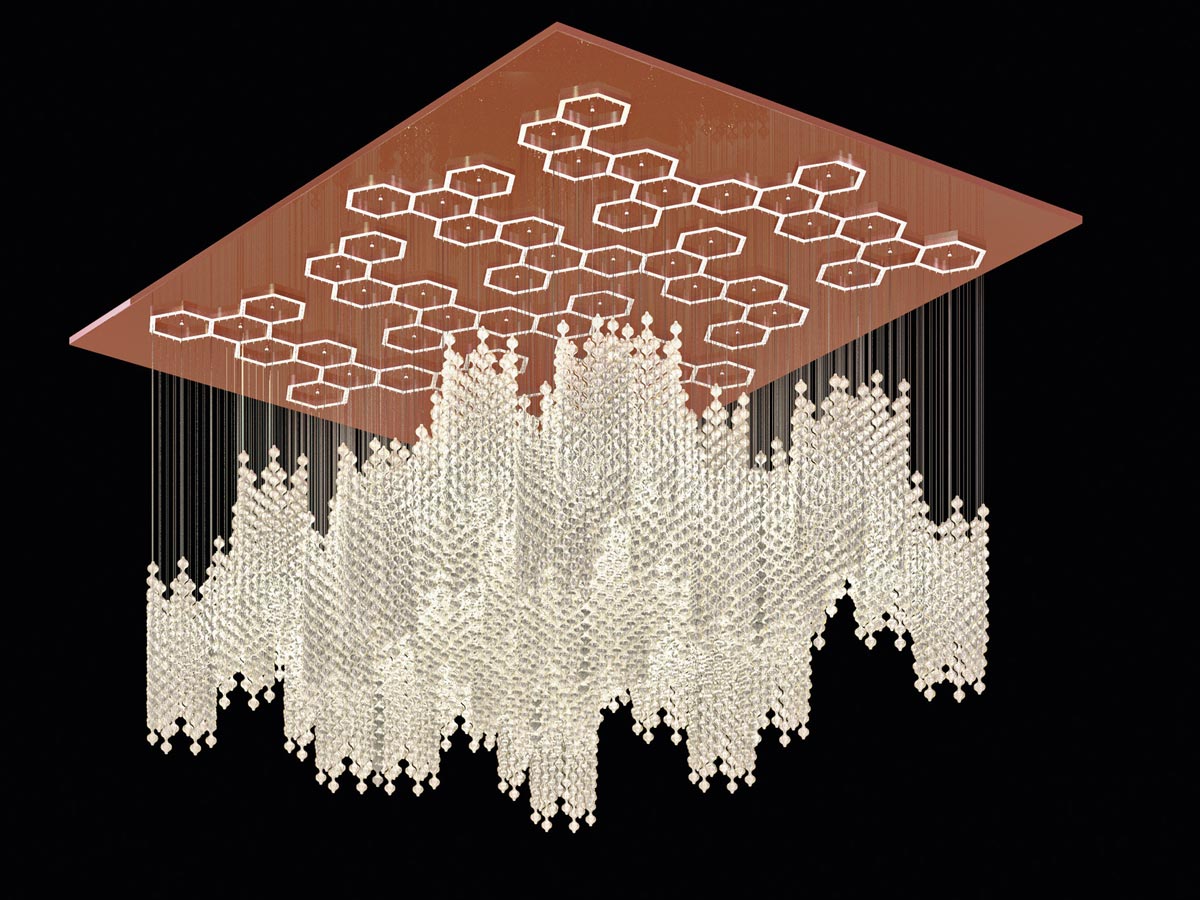 In 2006, Warner Brothers Studios commissioned Kalmar with the production of a chandelier for the set of Ocean's 13 starring George Clooney, Brad Pitt, Matt Damon, among many others. Steven Soderbergh and production designer Philip Messina utilized several large and distinctive chandeliers in lighting the sets.
The 9,000-pound fixture made of hand-blown Austrian glass hanging over the tables of the casino set arrived at the studio in ten packing crates. Each strand of glass was numbered and it took a five-person team an entire week to install it, hanging each strand individually. As decorative as the chandelier was, it served an even more practical function for the director as a key light.
Regrettably, for copyright reasons we are not allowed to show any of the photos with George Clooney standing in front of this 65m2 KALMAR chandelier.