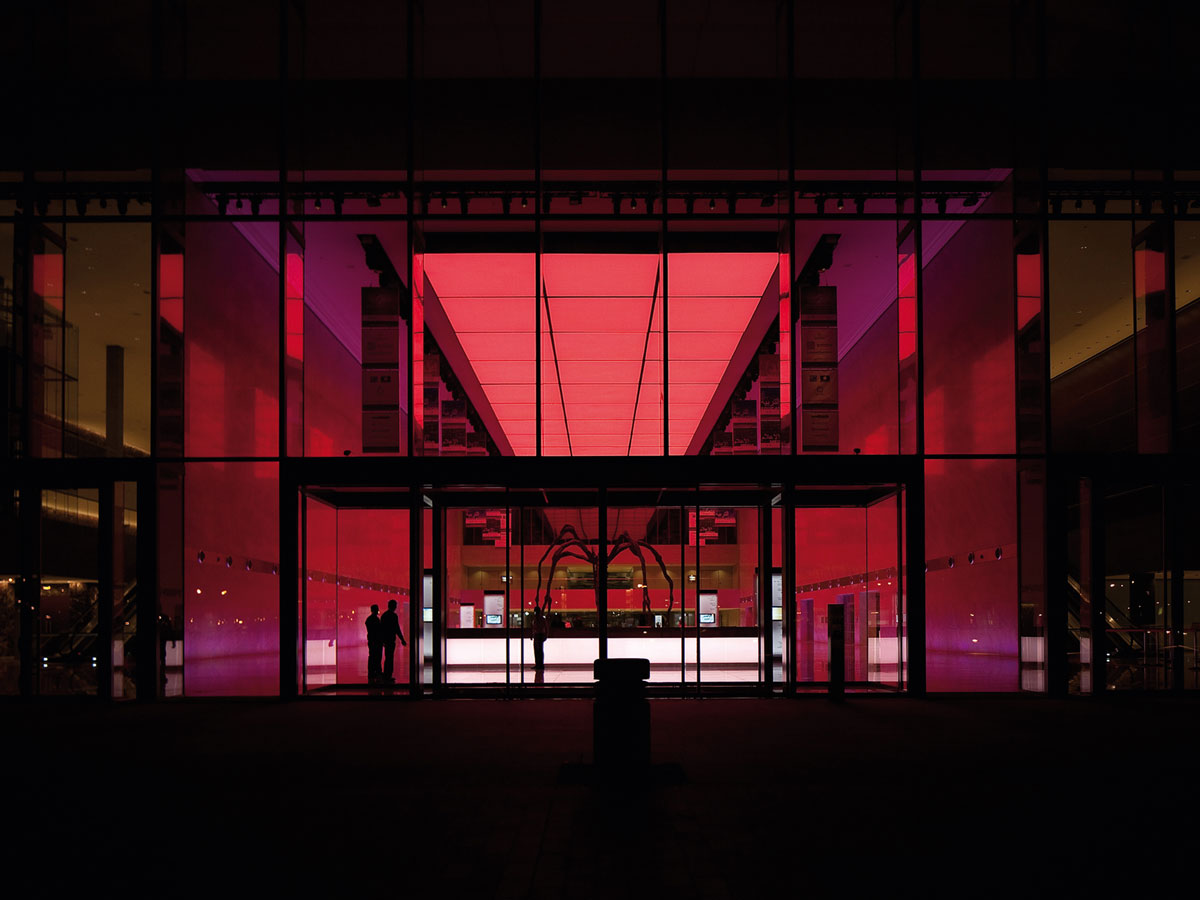 Qatar National Convention Centre
Inspired by the sea life in the Gulf of Qatar, the oyster lights were designed to alter the ceiling height and the ambience in large, multifunctional spaces.
For conventions, the luminaires sit closed at a height of up to 16m. They can dramatically change colour and operate individually or in sequences. To create a more intimate mood, the light drops to a height of 2.7m, and slowly opens to reveal a dazzling 5m span of backlight, colour-changing crystal.
Each fixture weighs 380kg and contains 13,700 Swarowski Strass crystals and 856 RGB LEDs.