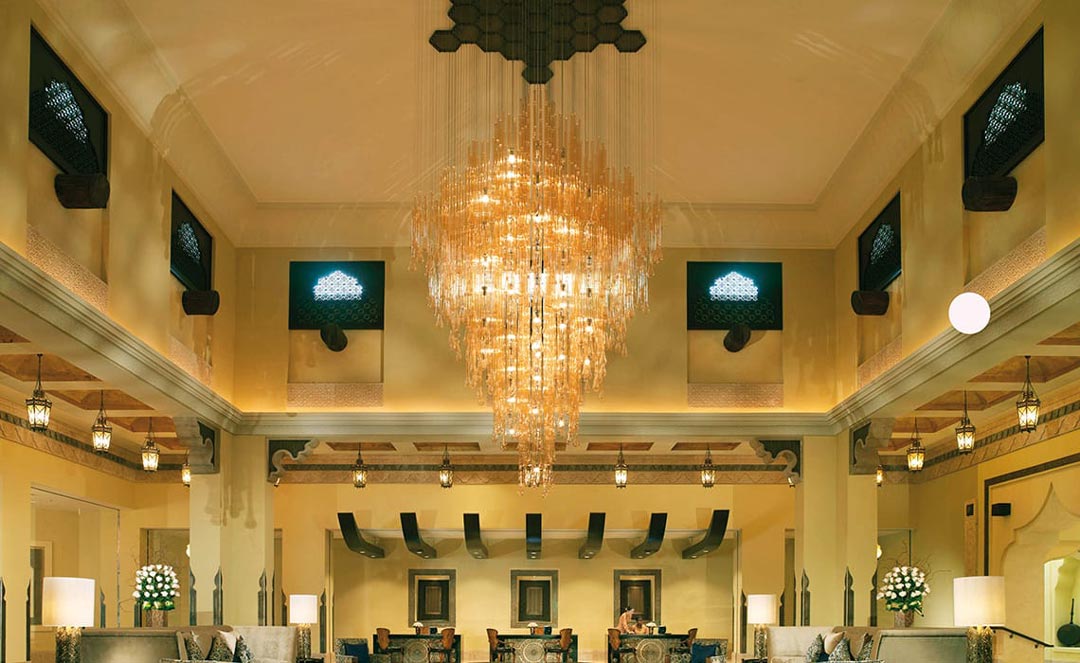 Ritz Carlton Sharq Village
This project was worked on together with the Arab Engineering Bureau – Qatar at the The Ritz-Carlton Hotel Company, L.L.C. Sharq Village & Spa in Doha.
The hotel is laid out as a beautiful Arabian village consisting of 18 pavilions. The ballroom and function rooms, all of which contain one or two of the crystal chandeliers designed in the shape of a ship's hull, are situated in the main building. Of 6m in length, 2.1m in width and trimmed with thousands of STRASS pearls, they lend special elegance to these rooms.