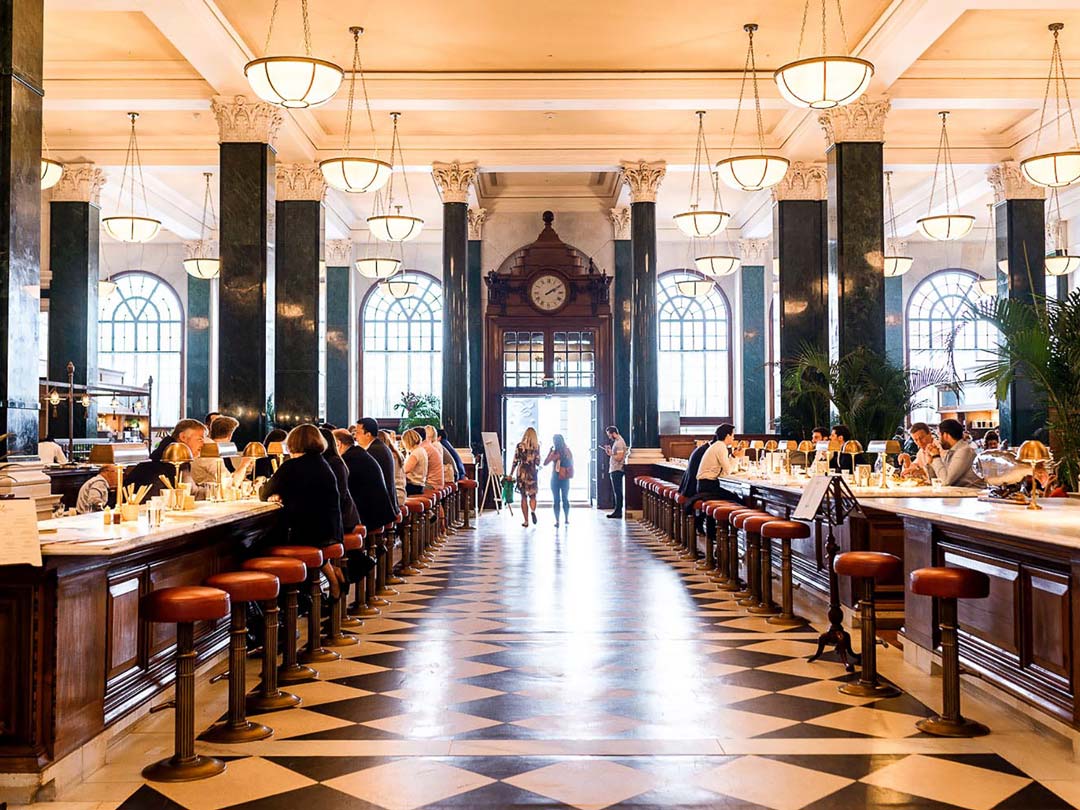 Originally built in 1939 as the Midland Bank Limited building, Nick Jones, the founder of Soho House & Co, was so impressed when he first saw the abandoned building in 2012 that he immediately asked Ron Burkle, Soho House chairman and investor, to come and see this architectural treasure. From then on the project began to take shape and The Ned finally opened in 2017.
The building comprises of 252 suites, restaurants, a rooftop bar with landscaped terraces, a health spa and gym, event spaces, an underground bar in the retained safe deposit vaults and a private members' club.
It was already mid-2016 when Rachel Carr, Vice President Procurement at Sydell, contacted us for a range of custom light fittings still needed for some of the public spaces. The Kaia restaurant, one of seven restaurants and bars in the 3000m2 lobby, is a perfect example of our bespoke work for The Ned. In addition, hundreds of other, more inconspicuous fittings were designed and delivered to complete this magnificent hotel.