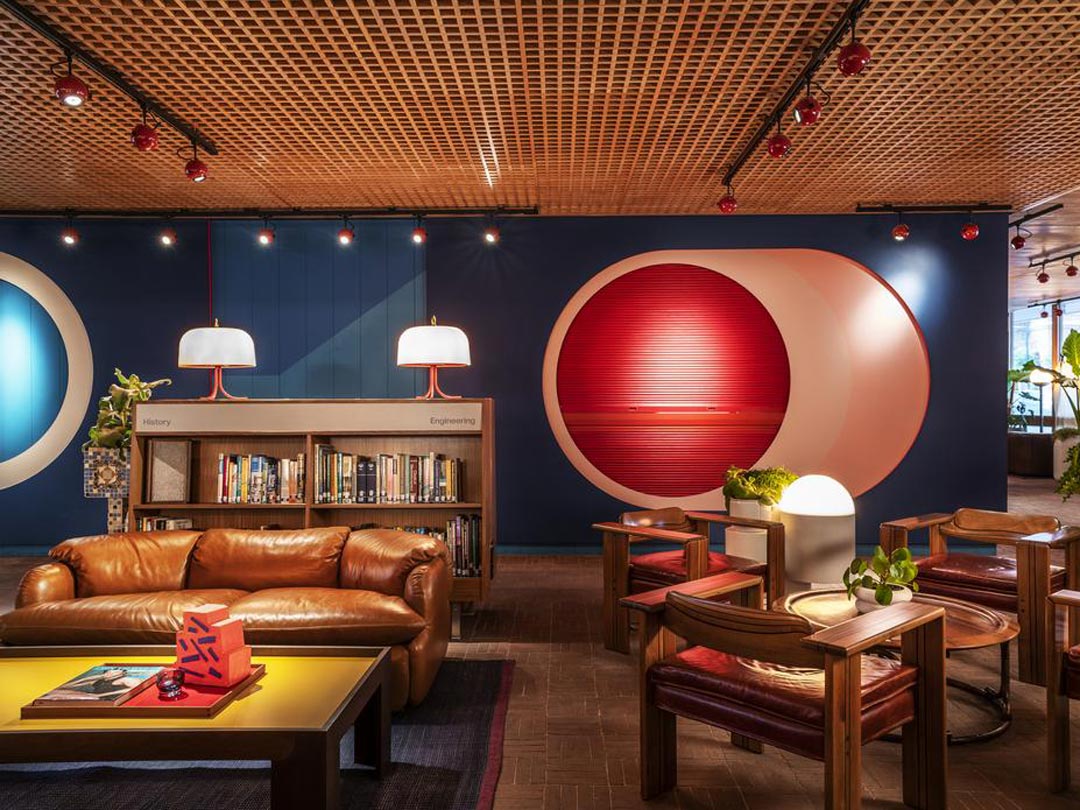 Built in 1977 by Camden's esteemed in-house architects' department, the town hall annex had long been seen as an eye-sore and termed a concrete egg box because of its rhythmic concrete façade. The old council headquarters have meanwhile been transformed into the glamorous Standard Hotel, the first property of the boutique chain outside the United States.
The project was entrusted to Shawn Hausman.
His eclectic and characteristic style was also the reason for contacting us about some vintage light fittings he wanted to use in this project. Together with his work-life partner, Jessica Kimberley, an interior designer in her own right, they finally collaborated with us for the design development and production of more than 1700 light fittings for all guest room categories and most of the public areas, most notably the Library, Double Standard Bar and the restaurant Isla.