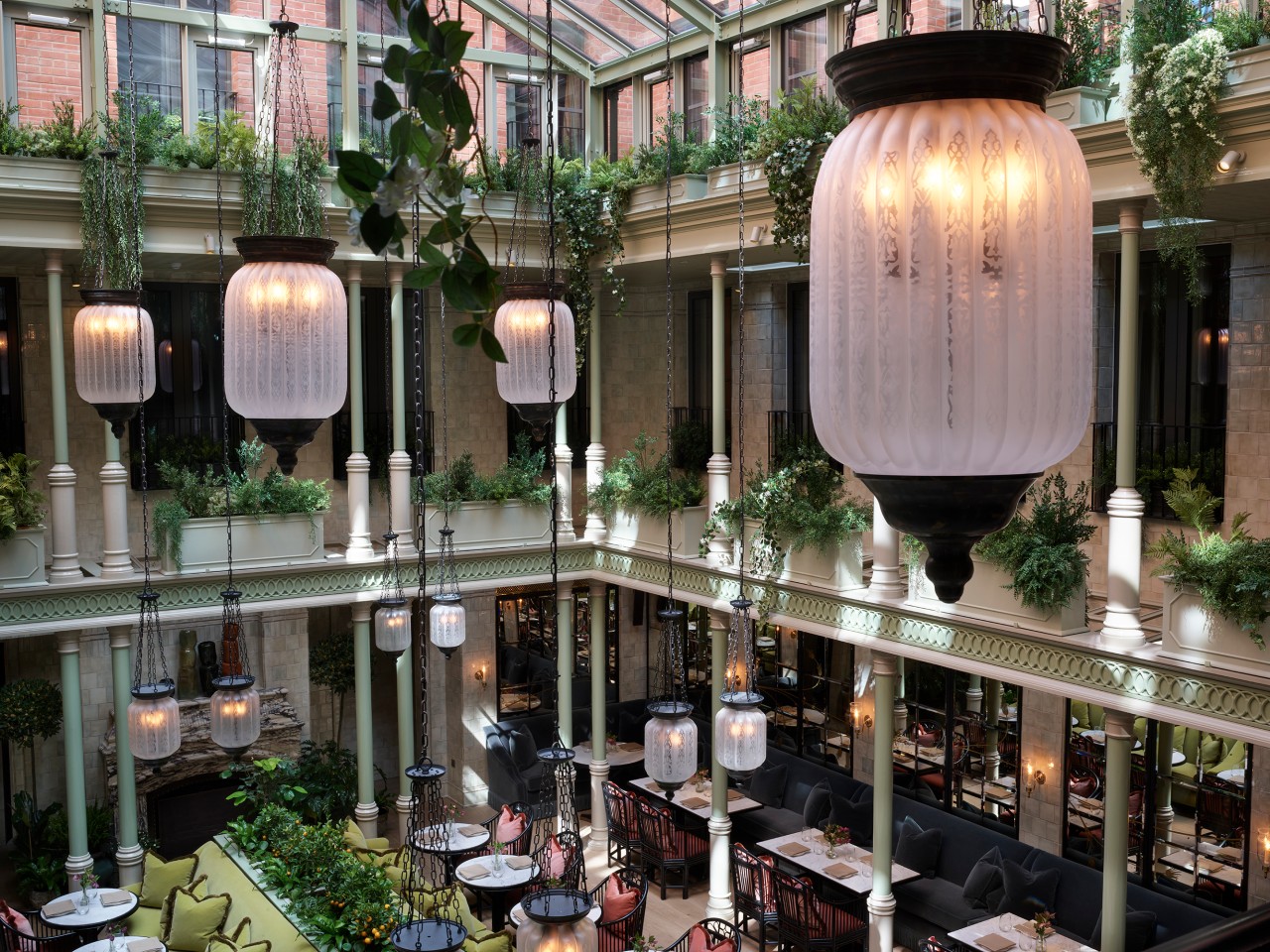 Bespoke Luminaires for The NoMad London
Client: Sydell Group
Interior Designer: Rowan and Williams, New York
Year: 2021
Fittings Supplied: 1200 bespoke luminaires
Previously known as the Bow Street Magistrates' Court and Police station The NoMad Hotel is the new hotspot in London and one of the most celebrated openings of 2021. The building's history, including jail cells turned into luxury guestrooms, is embedded in every detail of this hotel. In cooperation with the Sydell Group and designers Roman and Williams we were more than delighted when invited to produce over 1200 bespoke luminaires for this unique property.
Not dissimilar to the Ned, the NoMad London focuses on the traditional 1900s/1920s style seen by its selection of French art, rosé-infused furnishings and golden bathtubs. Interior designers Roman and Williams focused not only on antique furnishings but selected a range of vintage luminaires as a source of inspiration. The selection of materials of darkened brass, frosted glass and silk lampshades were to reflect that style.
Known for its understated luxury and residential comfort, Kalmar supplied bespoke luminaires for all guestrooms consisting of a collection of sconces, floor lamps and table lamps totaling approximately 1050 pieces.  Most distinctly, an Art Nouveau chandelier out of clear glass and acid-edged details adorns the guestroom ceilings. The floor lamps, originally designed and produced for other properties of the Sydell group, now make an appearance in the London property as well.
"The Nomad is meant to be beautiful, bohemian and evocative all at once. The building is so powerful and remarkable that you are embraced by its strength, while the rich and textured interiors balance the bones." – Stephen Alesch, Co-Founder of Roman and Williams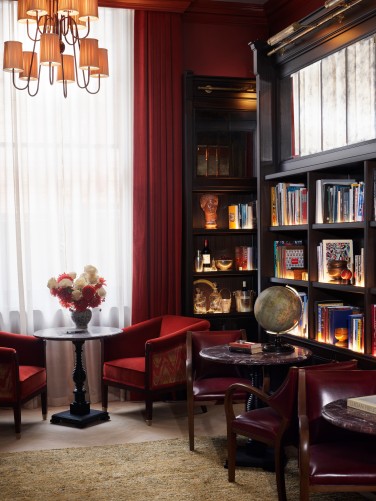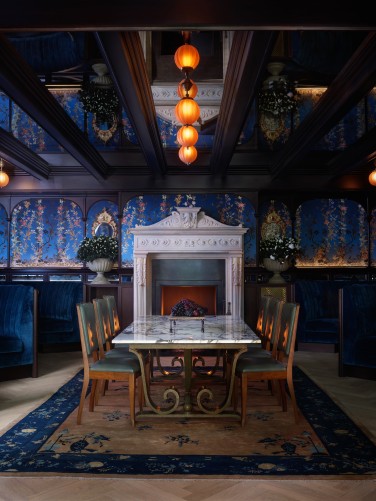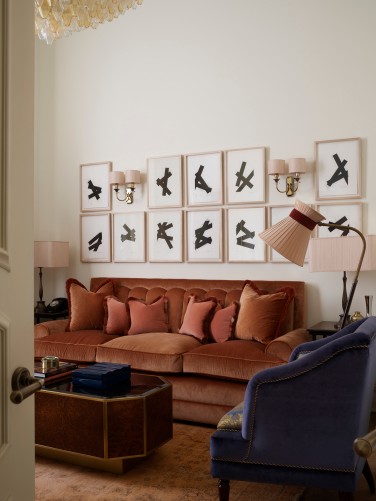 Within the beautifully designed atrium of the NoMad Restaurant & Bar, which includes a soaring glass ceiling through which natural light floods into the space, our uniquely designed acid-edged patterned pendants add to the energy of the space by day and bring intimacy by night. Housed within the building's former Police Station, the NoMad features a take on the classic British pub scene by including the Side Hustle. Here, Kalmar designed sconces which furnish the tapestried walls. The Library is an exclusive area for guests and offers a space to draw back in a quiet and peaceful atmosphere. A unique chandelier in the center of the room, consisting of twelve red arms and topped with white shades stands out. Lastly, the floor lamps and sconces installed in the Magistrates Ballroom provide additional illumination to the exclusive events hosted. Every element from glass to metal and shades were all fully custom designed and fabricated.
Be it for the supply of a single piece from a catalogue, or the development and installation of multi-level bespoke feature piece, we are driven by our dedication to excellent service. When working together with Roman and Williams to supply for this unique property, our team was there from start to finish not only ensuring designs were brought to life but the process behind it until final installation was seamless. Contact us to find out more about our products and our dedication to customer service.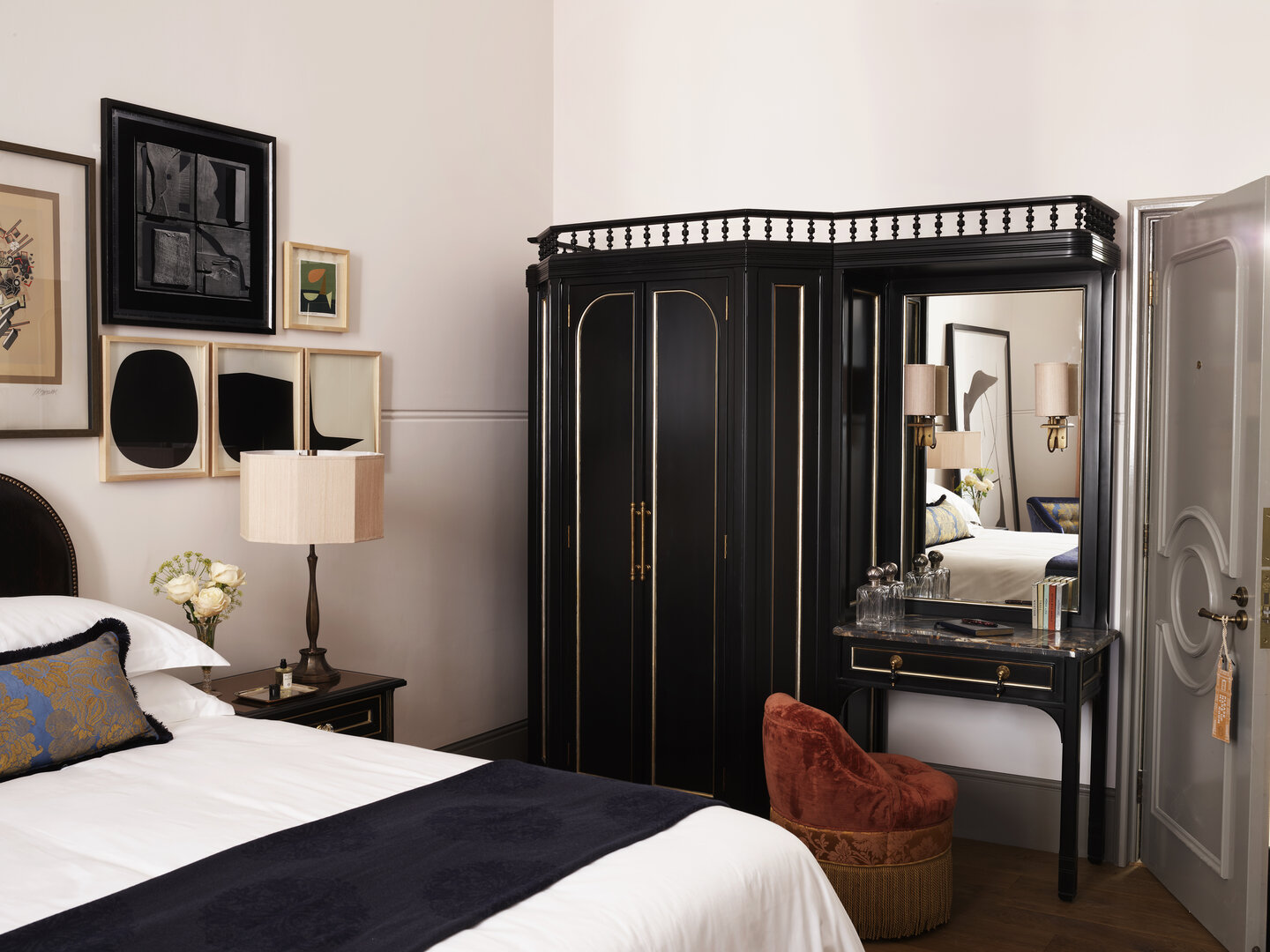 About J.T. Kalmar GmbH
Under the stewardship of 5 generations, Kalmar is a family business producing luxury luminaires and bespoke lighting solutions for projects of distinction since 1881.
Decades of know-how, technical expertise, and close collaboration with leading architects and designers has made Kalmar a trusted partner supplying marine, hospitality, commercial & residential projects all over the world.
Contact
Geoff Van Wijk
Director of Marketing & Sales
marketing@kalmarlighting.com