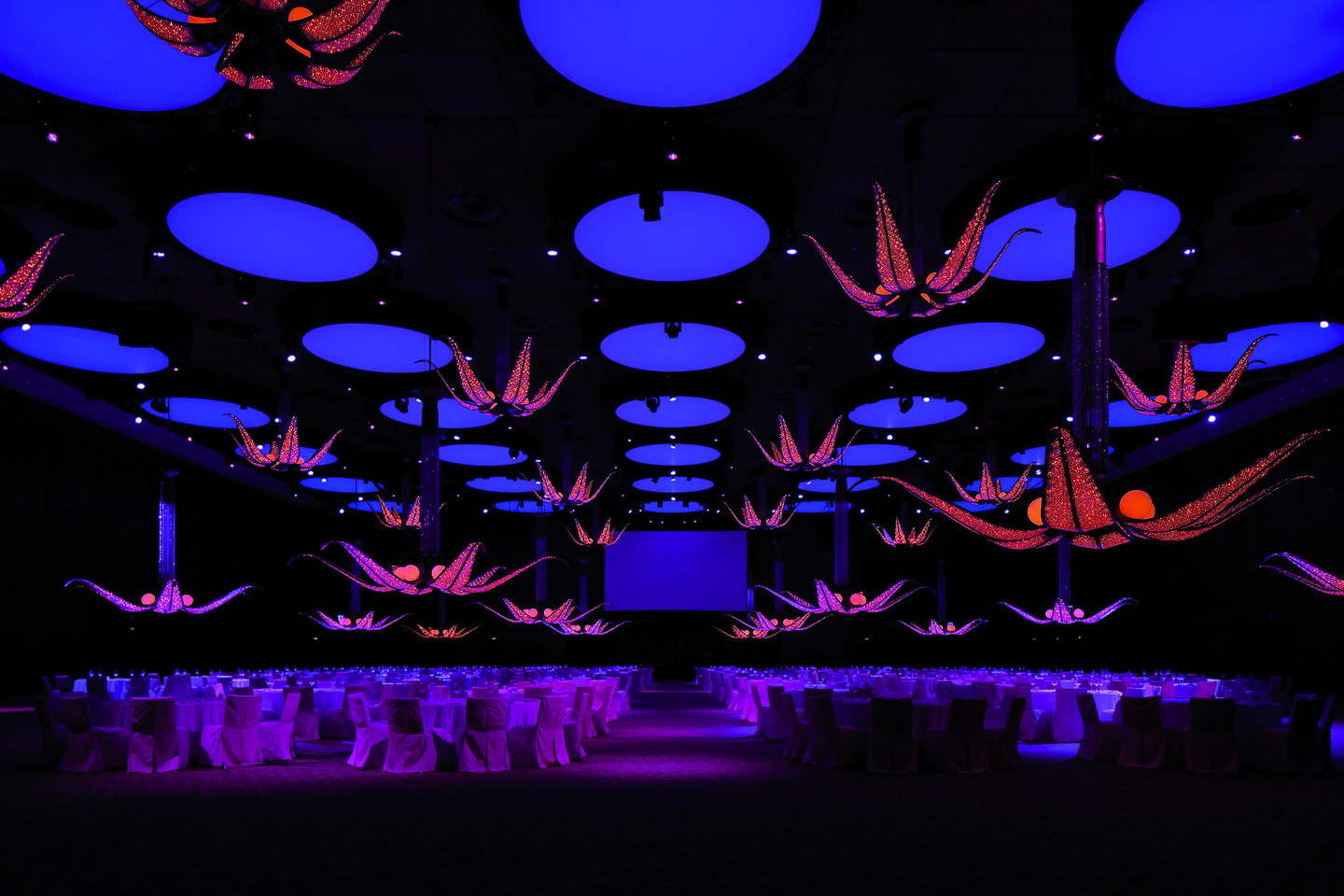 Custom Chandeliers for the Qatar National Convention Centre
Client: Qatar National Convention Centre
Interior Designer: Lighting + Design, London
Year: 2011
Part of the Qatar Foundation's Education City campus, Qatar National Convention Center (QNCC), designed by Japanese architect Arata Isozaki and RHWL Architects of Berlin, is one of the finest convention and exhibition centers in the world, and the largest in the Middle East. Located in the fast-developing city of Doha, its myriad of facilities – theatre, three auditoria, conference hall, 40,000m2 exhibition space, nine halls, and plethora of meeting rooms – are of the highest standard with a technical specification that is world class.
Lee Prince, Director of lighting design consultancy firm Light + Design Associates worked with Kalmar to produce unique dynamic and kinetic chandeliers for the conference hall. From a hand sketch of concept representing an opening and closing chandelier containing an oyster, we brought exactly that to life, producing a unique lighting fixture suitable for a dynamic space and befitting of this awe-inspiring building.
"Light + Design's brief was to create a dynamic, changing environment for the various activities that take place at QNCC such as conferences, conventions, music, lectures, banquet events" – Lee Prince, Light + Design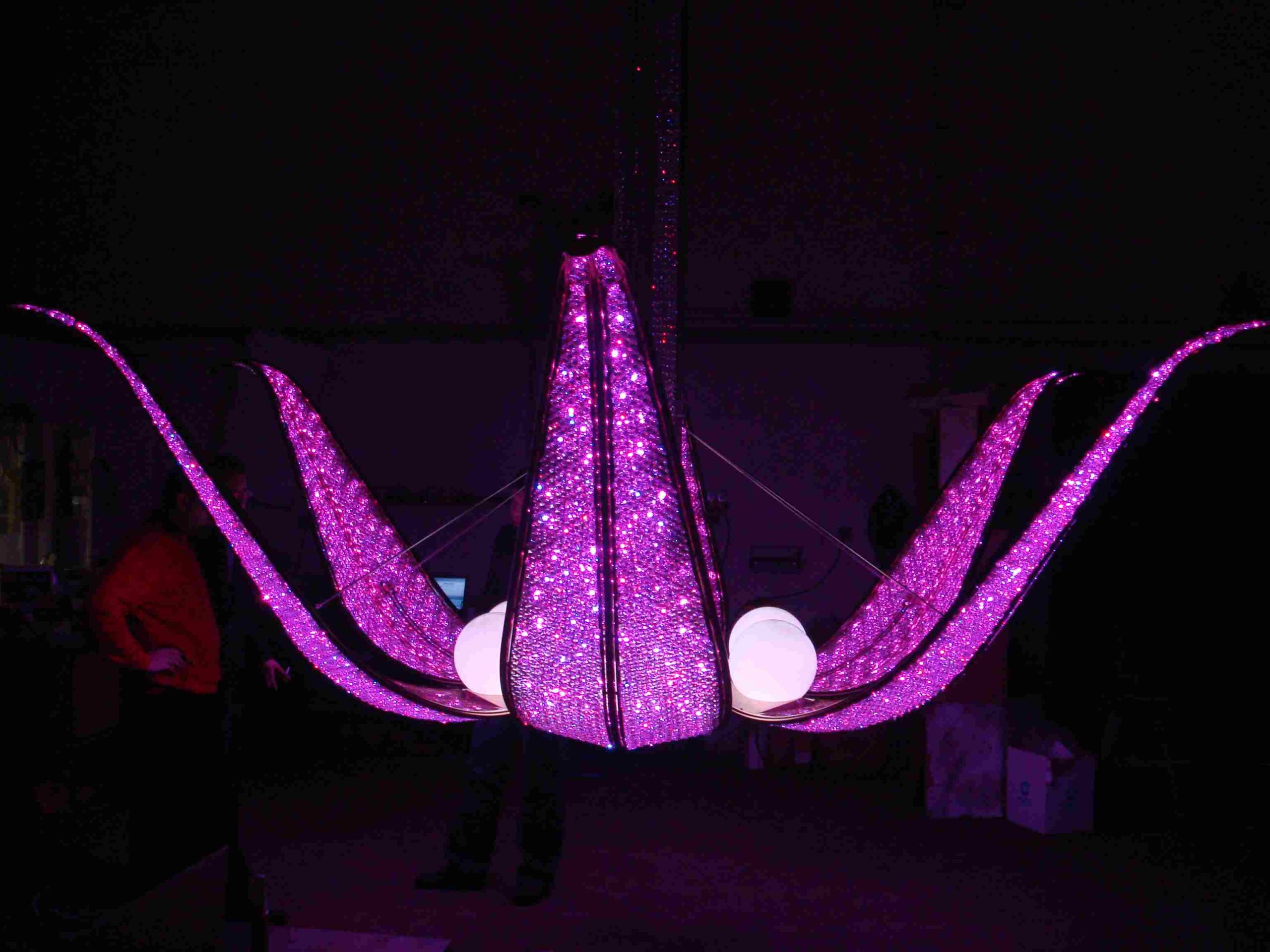 OYSTER CHANDELIER
Inspired by the sea life in the Gulf of Qatar, the oyster lights were designed to alter the ceiling height and the ambience in large, multifunctional spaces.
For conventions, the luminaires sit closed at a height of up to 16 metres. They can dramatically change colour and operate individually or in sequences. To create a more intimate mood, the light drops to a height of 2.7 metres, and slowly opens to reveal a dazzling 5 meter span of backlight, colour-changing crystal.
Kalmar produced 28 pieces of these kinetic chandeliers. Each fixture weighs 380kg and contains 13,700 Swarowski Strass crystals and 856 RGB LEDs.
About J.T. Kalmar GmbH
Under the stewardship of 5 generations, Kalmar is a family business producing luxury luminaires and bespoke lighting solutions for projects of distinction since 1881.
Decades of know-how, technical expertise, and close collaboration with leading architects and designers has made Kalmar a trusted partner supplying marine, hospitality, commercial & residential projects all over the world.
Contact
Geoff Van Wijk
Director of Marketing & Sales
marketing@kalmarlighting.com